Everyone is 'on their grind' these days. Personal branding is all the rage, because of the way social media has shaped our society. And, if you're not promoting yourself, #YoureDoingItWrong.
It can feel totally lame and gross and uncool to constantly publicize your business, your message, your latest initiative. And, yes, "trying too hard" feels disingenuous.
But it doesn't have to be that way.
You can articulate your skills, experience, knowledge, and overall worth in a totally authentic way. As long as those things are authentic to you.
So, before we get to my 10 Easy Steps to Crafting Your Personal Brand, I would like for you to take a few moments to acknowledge your skills, experience, & knowledge.
Think about your natural talents & how they have served you.
Remember your accomplishments, and what it took to earn them.
Consider everything you've learned, whether that be from university or the School of Life.
Consider that a bonus tip. It's a crucial first step.
---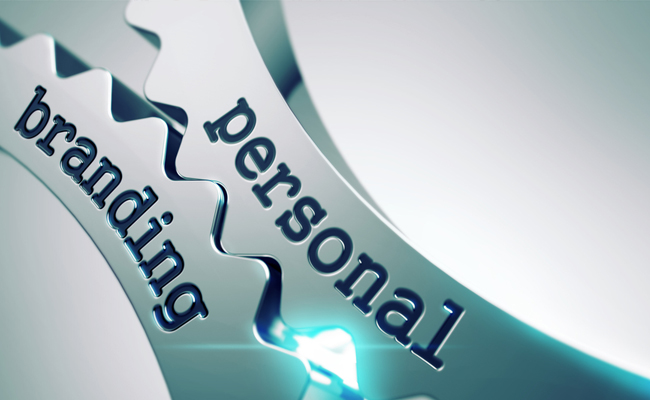 ---
I've talked before about being the CEO of your own life. That has everything to do with making the right decisions for the life you want to have.
Being your own CMO – Chief Marketing Officer – is about identifying what it is about you that can serve others. That's why it's important to give yourself credit for your experiences.
You know the sayings about being the person you needed as a kid & how everything that's happened to you can help you serve others? That's what this is about. Letting people know what you're *about* allows them to relate and connect with you… and you never know who that can help.
Alright… TO THE STEPS!
[rml_read_more]
10  Steps to Crafting Your Personal Brand
Step 1: Know your values
You've gotta know what you're about to know what you can give.
Your strengths, your passions, your goals… they all make you unique, and speak to what it is you have to offer the world.
Your uniqueness is your main strength.
Step 2: Find out how others see you
It's important to know how you are perceived—not for insecurity's sake, rather, to understand what you "give off" to those around you.
Don't be afraid to ask your inner circle for adjectives to describe you. Know what makes you you.
Step 3: Clarify your goals
Unless you're just driving to clear your mind, you wouldn't get in the car without a destination.
You've gotta know where you're going in order to get there.
Ask yourself where you'd like to be in 6 months, a year, 5 years… looking out can help you visualize and formulate a path to get there, which includes embodying the values and traits of the type of person who achieves the right goals.
Step 4: Know your "tribe"
You don't have to wait for your vibe to attract them… you can go out and find your people. Figure out who they are & how to appeal to them.
Krispy Kreme knows their audience is donut lovers. Halo Top scooped ice cram enthusiasts who want better ingredients and smaller calorie burdens.
This not only helps your message hit the right spot, but also helps you refine it.
Step 5: Reorganize your priorities
There's a quote that goes:
"Things which matter most must never be at the mercy of things which matter least."
You're probably accustomed to putting yourself behind other things (family, work, etc).
Be loyal to & care for yourself.
Step 6: Pay attention to the details
Everything we do ultimately contributes to our lives. And, since we're talking about personal "brand" here, that goes into the pile.
And that includes the "little things"—everything should align.
Step 7: Create a "life résumé"
This will help you understand the nature of your achievements & give you a sense of what defines you. You'll be able to see what you have demonstrated through your actions & recognize the thoughts behind them.
Seeing where you've spent your time time can help you figure out how to use it better in the future.
Step 8: Socialize
Host events. Invite people to enjoy things with you or to witness your performances. Get active on social media.
You can connect with your tribe.
Make sure the gatherings you create, either online or IRL, are relevant to your brand.
Step 9: Be "visitable"
A store. An office. A website.
People need to be able to see and spend some time in your presence. Give them an environment of YOU where your values and vibe are readily accessible.
Step 10: Be a Material Girl
Make Madonna proud, mmmkay?
OK, that's not what I mean.
Create content that is:
Consistent
Relevant
Substantive
Reach your target audience. Give them good stuff that puts your best foot forward. Interest people. Educate them. Enrich them with whatever it is you have to offer.
---
Figuring out your "brand" is not only an entrepreneurial necessity; it is a great life tool.
Business concepts can't translate to regular life and our interactions with everyone we meet.
Finding your brand is a great way to understand and cultivate your power. And that can be truly transformative.