An Instagram hashtag is a word or series of words marked with a hash symbol (#), which is used in a post's description or comments section.
Hashtags help Instagram organize and categorize content, which enables them to present the right content to the right users.
---
You want to be found.
You've got to be the right content in order to find your right audience.
Instagram can be a great marketing platform for:
growing an audience for your personal brand,
entrepreneurs to grow their businesses, and
simply, to make more friends worldwide.
It doesn't matter whether you're just getting started with your venture or already well-established, social media—and especially Instagram—is a valuable tool that you can use to your advantage.
---
Instagram is a free social media platform that can be used for a variety of different functions. You can promote your latest products, acquire new customers, and communicate directly with your existing ones. And, considering the fourth word of this paragraph, you can't beat the cost.
Instagram reached 1 billion monthly active users as of June 2018. This presents an ideal opportunity to market to a huge audience of engaged users, without having to spend a large sum of money on paid advertisement.
When you're using Instagram to promote your brand, it is crucial to take advantage of hashtags—they are an invaluable resource that you can use to grow both your brand's reach and authority.
Finding the best hashtags can be a challenging task, no matter how savvy you are with social media. And that's exactly what this guide will help you do.
By the end of this post, you'll be equipped with all the information that you need to start using Instagram hashtags to grow your following immediately.
---
How to Find the Best Instagram Hashtags
It's a great idea to take some time to research what the best Instagram hashtags for likes are, especially ones which are related to your niche. It's always best to make data-informed decisions when reaching an online audience (because that's what drives the algorithms).
Here's how you can find the best Instagram hashtags for your account:
Research Your Audience — If you're just going to add a random popular Instagram hashtag at the end of your Instagram posts, you're not going to have much success with your audience. Instead, look at what your niche peeps are interested in & what they're searching for. If you're adding keywords that your audience is actually looking for, you'll have a higher chance of being seen by them.
Research Your Competitors — By looking at the hashtags your competitors are using, you'll be able to get an idea of which hashtags provide the most engagement. It doesn't mean that you have to compete or copy those exact hashtags in your own Instagram posts, but they might end up giving you a better idea of what your posts should look like.
Research Instagram Influencers — Instagram Influencers are people who perform exceptionally well on social media. One of the best ways to learn which Instagram hashtags to use is to look at the influencers relevant to your business. You'll be able to tell a fair bit from analyzing which hashtags they use and the engagement they get.
Use Tools — There are a variety of tools which are available that provide information about the best Instagram Hashtags for likes. It doesn't matter what your niche is; you'll still be able to find hashtags that are relevant to your content. See a list of social media hashtag tools here.
---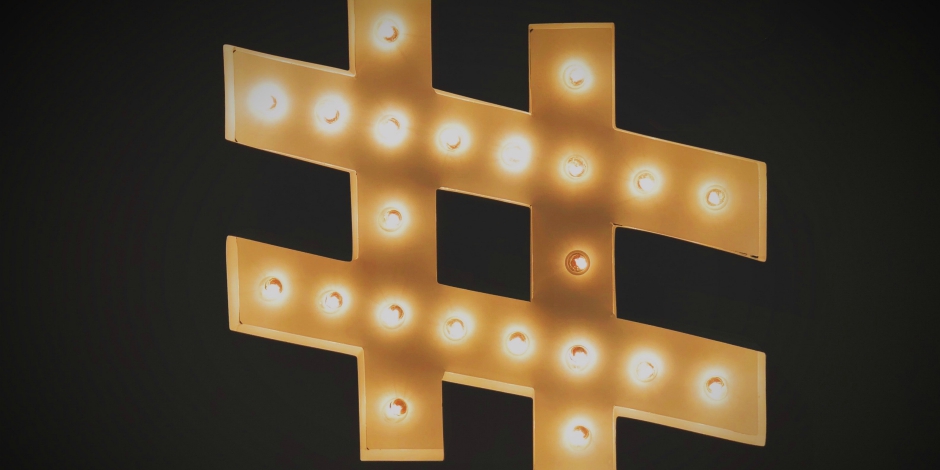 ---
The Most Popular Hashtags
Knowing what works—the most popular hashtags—can work two ways: it can help you get where people are, but it can also get you lost in the crowd.
Using the oldie-but-goodies can assure you'll get new likes and new opportunities to make connections, but you'll definitely want to test out new ideas and find hashtags specific to your niche.
Read on for the 100 best instagram tags for likes, niche-specific tags, and some bonus info about their usage.
Here's a list of the 100 best Instagram hashtags for likes in 2019:
#love
#instagood
#photooftheday
#fashion
#beautiful
#happy
#cute
#tbt
#like4like
#followme
#picoftheday
#follow
#me
#selfie
#summer
#art
#instadaily
#friends
#repost
#nature
#girl
#fun
#style
#smile
#food
#instalike
#likeforlike
#family
#travel
#fitness
#igers
#tagsforlikes
#follow4follow
#nofilter
#life
#beauty
#amazing
#instamood
#instagram
#photography
#vscocam
#sun
#photo
#music
#beach
#followforfollow
#bestoftheday
#sky
#ootd
#sunset
#dog
#vsco
#l4l
#makeup
#f4f
#foodporn
#hair
#pretty
#swag
#cat
#model
#motivation
#girls
#baby
#party
#cool
#lol
#gym
#design
#instapic
#funny
#healthy
#night
#tflers
#yummy
#flowers
#lifestyle
#hot
#instafood
#wedding
#fit
#handmade
#black
#pink
#일상
#blue
#work
#workout
#blackandwhite
#drawing
#inspiration
#home
#holiday
#christmas
#nyc
#london
#sea
#instacool
#goodmorning
#iphoneonly
Bare in mind that these Instagram hashtags are the most popular overall, so you may find that some of them are less useful for your business than other hashtags.
Take a look at some of the top 10 examples for specific niches (links will open in a new tab):
---
EXTRA:
Is There an Instagram Hashtag Limit?
Yes, there is a hashtag limit on Instagram.
It's not possible to post more than 30 hashtags per post on Instagram. When you're sourcing the best Instagram hashtags for likes for your ecommerce business, it's critical that you're keeping the Instagram hashtag limit in mind. This limitation is in place to ensure that content on Instagram remains relevant, and to help their platform avoid spam.
The Instagram hashtag limit may guide your choices for the Instagram hashtags that you use when you're posting content to your social media accounts. If you're using an Instagram hashtag generator to source engaging hashtags, like the ones mentioned above, you'll likely receive a generic set of 30 hashtags. However, you may find that there are much more relevant hashtags for your particular posts.
Feel free to use Instagram hashtags which you think will be more valuable for drawing engaged traffic to your content — you know your store and it's audience best.